Investing in real estate has long been considered one of the most reliable ways to build wealth and secure financial stability. Whether you are a seasoned investor or a newcomer to the world of real estate, choosing the right location is crucial for maximizing returns on your investment.
In this article, we will delve into some of the most promising real estate markets worldwide and discuss the factors that make them favorable options for potential investors.
1. Metropolitan Boom
Metropolitan areas are always a solid choice for real estate investors due to their vibrant economies and population growth. Cities like New York, London, Tokyo, and Singapore have historically been strong investment hubs.
The allure of these cities lies in their diverse economic sectors, cultural attractions, and excellent infrastructure, attracting both local and international investors. Investing in residential or commercial properties in such cities often guarantees steady appreciation and rental demand.
Fill this form if you want to get investing help from our experts
2. Emerging Markets
While established metropolitan areas offer stability, emerging markets present exciting growth opportunities. Countries like Brazil, India, and the Philippines have shown remarkable economic progress, creating a surge in demand for real estate. Investing in these markets can lead to substantial capital appreciation over time.
However, it's essential to carefully analyze the local regulations, political stability, and economic indicators before committing to investments in these regions.
3. Technology-Driven Cities
In the digital age, technology-driven cities are becoming magnets for both young professionals and businesses. Silicon Valley in the United States remains at the forefront, but other tech hubs like Seattle, Tel Aviv, and Berlin have also gained traction.
These cities offer excellent investment potential as they attract skilled workers, leading to increased demand for housing and commercial spaces.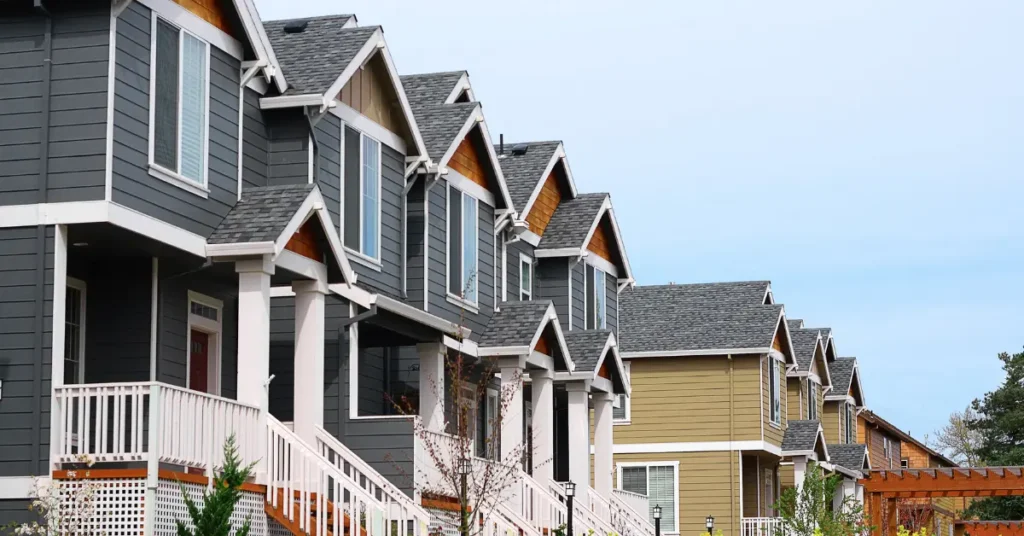 4. Tourism Hotspots
Tourism-dependent locations provide lucrative real estate investment opportunities. Destinations such as Dubai, Bali, and Barcelona draw millions of tourists each year, creating a robust short-term rental market.
Vacation homes and serviced apartments are particularly popular investment options in these areas, allowing investors to benefit from rental income during peak tourist seasons.
5. The Suburban Shift
The COVID-19 pandemic brought about a significant shift in housing preferences, with more people opting for spacious suburban living. Suburbs and smaller towns surrounding major cities have experienced increased demand for residential properties.
The appeal lies in lower property prices, larger living spaces, and access to green areas. Real estate investors can capitalize on this trend by exploring suburban markets that show signs of continued growth.
6. Green and Sustainable Investments
With rising environmental awareness, green and sustainable properties are gaining momentum. Cities that prioritize eco-friendly infrastructure, renewable energy, and sustainable practices offer attractive investment prospects.
Not only do these investments align with responsible environmental practices, but they also attract environmentally conscious tenants and buyers.
7. Government Incentives
Some governments offer various incentives to attract real estate investors, such as tax breaks, residency permits, or subsidies for property development. Countries like Portugal, Malta, and Malaysia have introduced such programs to encourage foreign investment.
Exploring locations with favorable government policies can enhance the overall profitability of your real estate investments.
Conclusion
In conclusion, real estate investment presents a plethora of opportunities across different market segments and locations. The key to successful investing lies in thorough research, understanding local market dynamics, and staying attuned to economic and societal trends.
Whether you choose to invest in established metropolitan areas, emerging markets, technology-driven cities, or tourism hotspots, each option offers its unique set of advantages and challenges.
Remember that every investment carries some degree of risk, and diversification is often the key to minimizing exposure. Before making any investment decisions, seek advice from qualified financial experts and real estate professionals.
By doing so, you can position yourself for success and embark on a journey toward building a robust and rewarding real estate investment portfolio.