Airbnb is a household name in the travel industry, providing a platform for people to rent out their homes, apartments, and other properties to travelers all around the world. The company has come a long way since its humble beginnings in 2007 and has now become a publicly-traded company.
This means that anyone can now invest in Airbnb stock and potentially benefit from its growth and success. In this comprehensive guide, we'll take a closer look at how to invest in Airbnb stock, including its history, financials, risks, and potential rewards.
History of Airbnb
Airbnb was founded in 2007 by three entrepreneurs: Brian Chesky, Joe Gebbia, and Nathan Blecharczyk. The idea for Airbnb came about when the three founders were struggling to pay rent and decided to rent out their air mattress in their San Francisco apartment to travelers attending a design conference. They quickly realized that there was a huge demand for affordable and unique accommodation options, and Airbnb was born.
Over the years, Airbnb has grown rapidly and now operates in over 220 countries and regions around the world. The company has over 4 million hosts and has facilitated over 800 million guest arrivals since its inception. In 2020, Airbnb went public and is now traded on the NASDAQ under the ticker symbol ABNB.
Financials of Airbnb
Before investing in any stock, it's important to take a close look at the company's financials. This will give you a better understanding of the company's revenue, expenses, profits, and overall financial health. Here are some key financial metrics for Airbnb:
Revenue: In 2020, Airbnb generated $3.4 billion in revenue, down from $4.8 billion in 2019. This was due to the impact of the COVID-19 pandemic on the travel industry.
Net Income: In 2020, Airbnb reported a net loss of $4.6 billion, compared to a net loss of $674 million in 2019. Again, this was due to the pandemic and the resulting decline in travel.
Gross Booking Value (GBV): GBV is the total dollar value of bookings on Airbnb's platform. In 2020, GBV was $18.0 billion, down from $38.0 billion in 2019.
Despite the negative impact of the pandemic on Airbnb's financials, the company has shown resilience and has managed to weather the storm better than many other companies in the travel industry.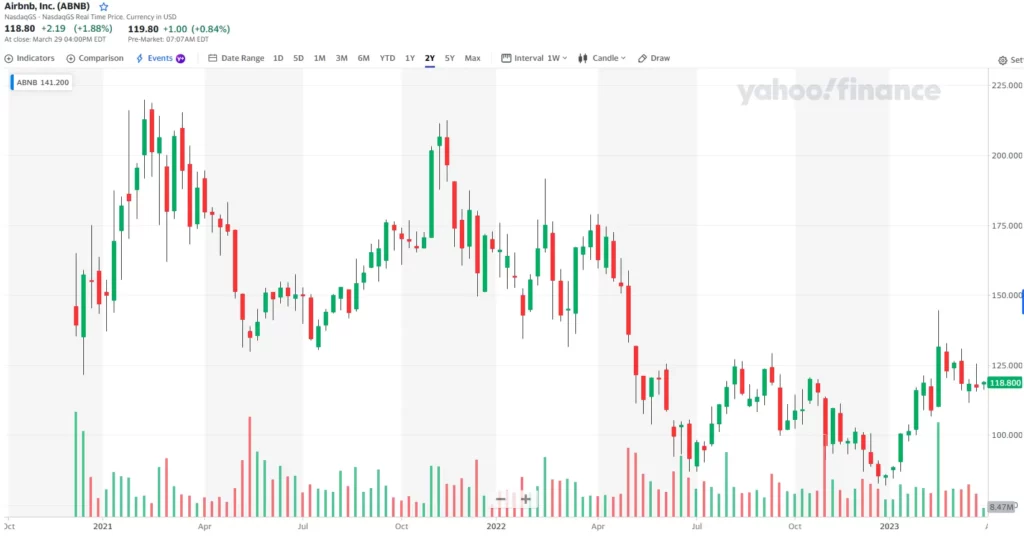 How to Invest in Airbnb Stock
Now that you have a better understanding of Airbnb's history and financials, let's take a closer look at how to invest in Airbnb stock. Here are the steps you'll need to follow:
Open a brokerage account: In order to invest in Airbnb stock, you'll need to open a brokerage account with a reputable online broker. Some popular options include Robinhood, TD Ameritrade, and E-Trade.
Fund your account: Once you've opened your brokerage account, you'll need to fund it with cash. This can be done through a bank transfer or by linking a debit or credit card.
Search for Airbnb stock: Once you've funded your account, you can search for Airbnb stock by entering the ticker symbol ABNB.
Place your order: Once you've found Airbnb stock, you can place your order by specifying the number of shares you want to buy and the price you're willing to pay.
Monitor your investment: Once you've purchased Airbnb stock, it's important to monitor your investment on a regular basis to stay up-to-date on any news or developments that may affect the stock's performance.
Risks of Investing in Airbnb Stock
As with any investment, there are risks associated with investing in Airbnb stock. Here are some of the key risks to be aware of:
Dependence on the travel industry: As we've seen with the COVID-19 pandemic, the travel industry can be unpredictable and can experience sudden downturns. As a result, Airbnb's financials and stock performance can be affected by external factors that are beyond its control.
Competition: Airbnb faces stiff competition from other players in the travel industry, including traditional hotels, vacation rental companies, and other online booking platforms. If Airbnb is unable to compete effectively, its financials and stock performance could suffer.
Regulation: Airbnb operates in a highly regulated industry and is subject to a range of laws and regulations around the world. Changes in regulations could negatively impact Airbnb's business and stock performance.
Potential Rewards of Investing in Airbnb Stock
Despite the risks associated with investing in Airbnb stock, there are also potential rewards. Here are some of the key factors that could drive Airbnb's growth and stock performance in the coming years:
Continued growth in the travel industry: While the COVID-19 pandemic has had a significant impact on the travel industry, there are signs that the industry is starting to recover. If the travel industry continues to grow, Airbnb could benefit from increased demand for its services.
Diversification: Airbnb has been expanding beyond its core business of home-sharing into other areas, such as experiences and luxury rentals. This diversification could help Airbnb to weather any future downturns in the travel industry and drive growth in new areas.
Strong brand: Airbnb is a well-known brand with a loyal following of users. This could help the company to attract new customers and maintain its market position in the face of competition.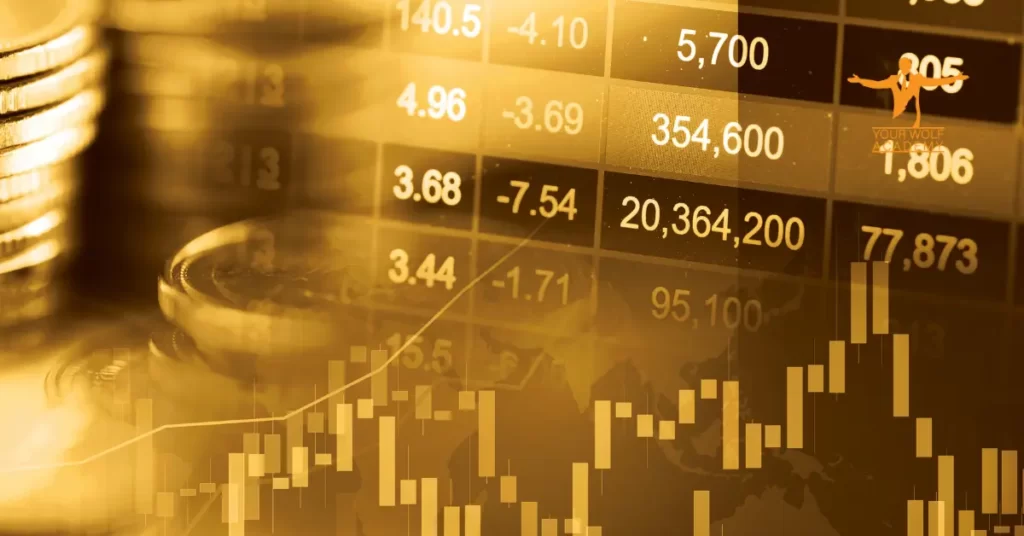 Conclusion
Investing in Airbnb stock can be a good way to potentially benefit from the growth and success of this innovative company. However, it's important to be aware of the risks associated with investing in any stock and to carefully consider your investment goals and risk tolerance before making any investment decisions.
By following the steps outlined in this guide and staying up-to-date on Airbnb's financials and performance, you can make informed decisions about whether investing in Airbnb stock is right for you.
Your Wolf Academy offers a range of educational resources to help traders succeed, including free signals, technical analysis, and weekly webinars. Sign up today and get a recommendation for a regulated brokerage company that suits your needs.