Tesla, one of the most valuable car manufacturers in the world, has become a popular investment option for many people. With its innovative technology and impressive growth over the years, many investors have seen Tesla as a profitable investment.
If you're interested in buying Tesla stock, this guide will provide you with the necessary information on how to invest in Tesla and maximize your returns.
Understanding Tesla Stock
Before buying Tesla stock, it's essential to understand the basics of investing in the stock market. Tesla is a publicly-traded company, which means you can purchase its shares through a stock exchange. When you buy Tesla stock, you become a shareholder in the company and have a partial ownership of the company.
Tesla's stock price is affected by various factors, such as market trends, news, and financial performance. As a shareholder, you can earn profits through capital appreciation and dividend payouts.
Choosing a Broker
The first step to buying Tesla stock is to choose a broker. Brokers are intermediaries that help you buy and sell stocks on the stock exchange. There are many online brokers available, and choosing the right one can make a significant difference in your investment experience. Consider factors such as fees, user interface, trading tools, and customer support when choosing a broker.
Opening an Account
After choosing a broker, the next step is to open an account. Most brokers allow you to open an account online, and the process is usually straightforward. You'll need to provide personal information, such as your name, address, and social security number. You'll also need to link a bank account to your brokerage account to fund your investments.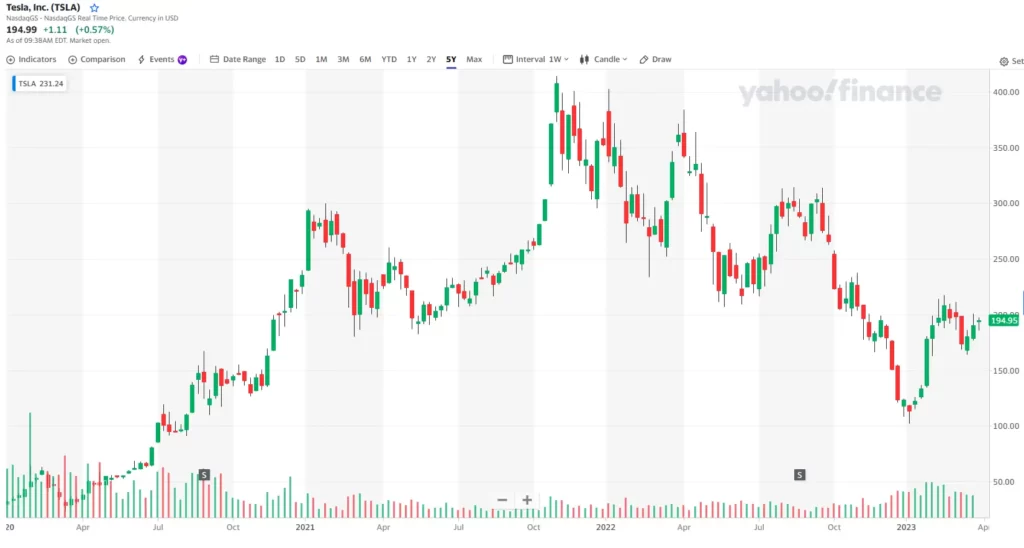 Funding Your Account
Once you've opened an account, you'll need to fund it to start buying Tesla stock. Most brokers offer several funding options, such as bank transfers, credit cards, and wire transfers. Choose the funding method that's convenient and affordable for you. Keep in mind that some funding options may take longer to process than others.
Buying Tesla Stock
After funding your account, you can start buying Tesla stock. To buy Tesla stock, search for the company's ticker symbol, which is TSLA, on your broker's platform.
You can then place an order to buy the stock at the current market price or set a limit order to buy at a specific price. Keep in mind that stock prices can fluctuate rapidly, so it's essential to monitor the market before placing an order.
Investment Options
When buying Tesla stock, you have several investment options, such as buying individual stocks, exchange-traded funds (ETFs), or mutual funds. Individual stocks offer the highest potential returns but also come with higher risks. ETFs and mutual funds, on the other hand, offer a diversified portfolio of stocks, which can help minimize risk.
Market Analysis
To make informed investment decisions, you need to understand the market trends and analyze Tesla's financial performance. Keep an eye on Tesla's revenue growth, profit margins, and earnings per share (EPS) to evaluate its financial health. You can also follow market news and trends to gain insights into the overall market sentiment.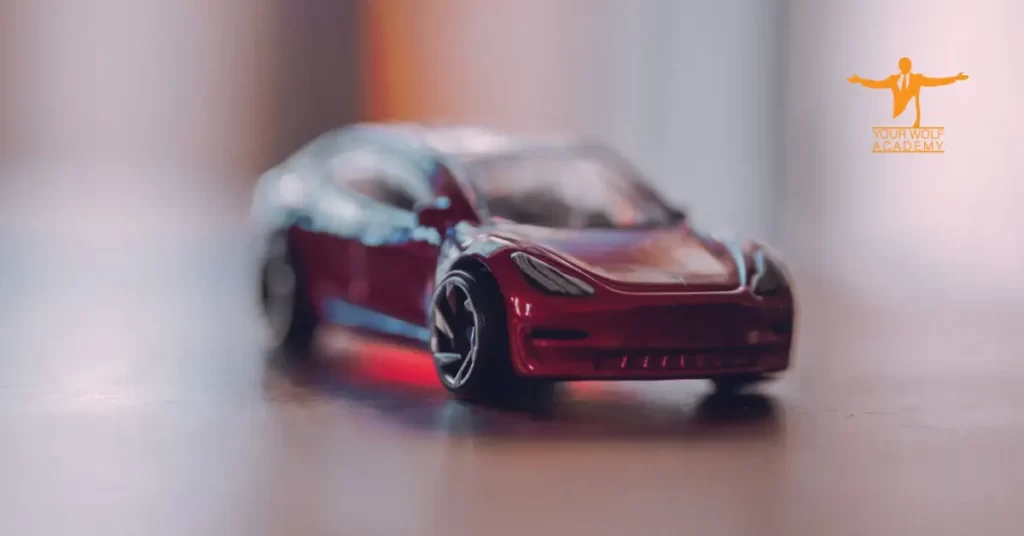 Strategies for Maximizing Returns
To maximize your returns, you can use various investment strategies, such as dollar-cost averaging, dividend reinvestment, and long-term investing. Dollar-cost averaging involves investing a fixed amount of money at regular intervals, which can help reduce the impact of market volatility.
Dividend rein vestment involves reinvesting the dividends you earn from Tesla stock to purchase more shares, which can help increase your returns over time. Long-term investing involves holding onto your Tesla stock for an extended period, usually five years or more, to benefit from long-term growth.
Risks and Challenges
Investing in Tesla stock comes with risks and challenges. The stock market is volatile, and Tesla's stock price can fluctuate rapidly, sometimes without any apparent reason.
You should be prepared to withstand short-term losses and have a long-term investment strategy to minimize risks. Additionally, investing in individual stocks can be risky, and it's essential to diversify your portfolio to minimize risk.
Conclusion
Investing in Tesla stock can be a profitable and exciting investment opportunity. However, it's crucial to understand the basics of investing, choose the right broker, and make informed investment decisions based on market analysis.
By using investment strategies, minimizing risks, and having a long-term investment plan, you can maximize your returns and benefit from Tesla's innovative technology and growth potential. Remember to always do your research and consult with a financial advisor before making any investment decisions.
Your Wolf Academy offers a range of educational resources to help traders succeed, including free signals, technical analysis, and weekly webinars. Sign up today and get a recommendation for a regulated brokerage company that suits your needs.