Investing in Treasury bills is an excellent option for those seeking low-risk, stable returns on their investments. These government-issued securities are backed by the full faith and credit of the issuing country, making them one of the safest investment vehicles available.
In this comprehensive guide, we will walk you through the process of buying Treasury bills, empowering you with the knowledge to start your journey into the world of fixed-income securities.
Understanding Treasury Bills
Before delving into the purchasing process, it is essential to grasp the fundamentals of Treasury bills. Treasury bills, often referred to as T-bills, are short-term debt instruments issued by the government to finance its operations and pay off maturing debt. They are typically sold in denominations of $1,000 or more, with maturities ranging from a few days to one year.
The key features of Treasury bills are as follows:
Maturity Dates: T-bills have fixed maturity dates, indicating when the government will repay the principal amount.
Discounted Purchase: Investors buy T-bills at a discount to their face value and receive the full face value upon maturity, effectively earning interest.
Fixed Interest Rate: Treasury bills have a predetermined interest rate, which is known as the discount rate. The difference between the purchase price and the face value represents the interest earned.
Benefits and Risks of Investing in Treasury Bills
As with any investment, it is essential to weigh the advantages and risks associated with Treasury bills.
Benefits
Low Risk: Treasury bills are considered one of the safest investments since they are backed by the government.
Stable Returns: The fixed interest rate ensures predictable returns upon maturity.
Liquidity: T-bills are highly liquid instruments, allowing investors to sell them before maturity in the secondary market.
Diversification: Adding T-bills to your investment portfolio can enhance diversification, reducing overall risk.
Risks
Lower Returns: While Treasury bills offer stability, the returns are generally lower compared to riskier assets like stocks.
Inflation Risk: T-bills' fixed interest rate means that their returns may not keep pace with inflation.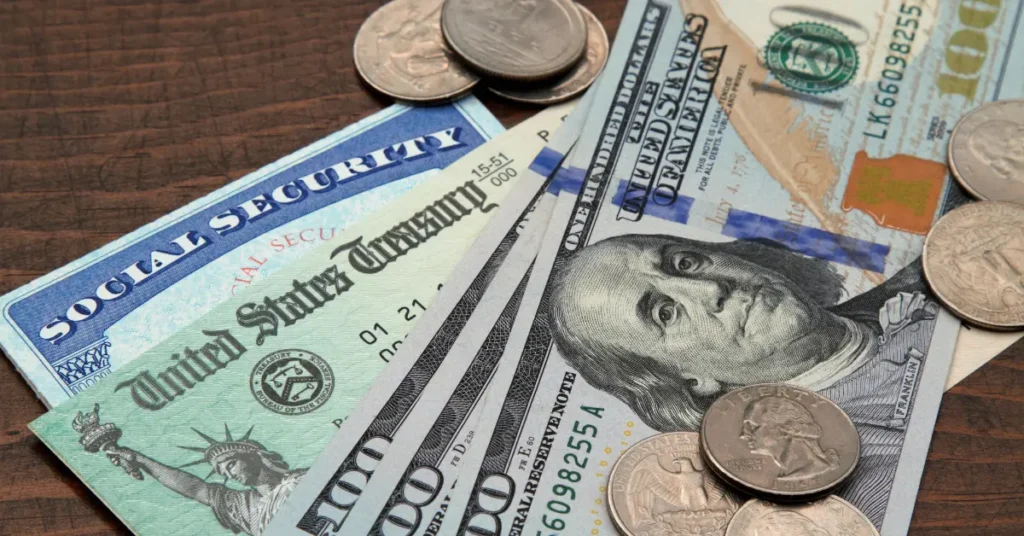 Steps to Buy Treasury Bills
Now that you understand the basics and benefits of Treasury bills, let's explore the step-by-step process of purchasing them.
Step 1: Open a TreasuryDirect Account
To buy Treasury bills directly from the U.S. government, you will need to open a TreasuryDirect account. This can be done online by providing your Social Security Number or Tax Identification Number, as well as your bank account information for transactions.
Step 2: Fund Your Account
After opening your TreasuryDirect account, you will need to fund it before making any purchases. Link your bank account to your TreasuryDirect account and transfer the desired amount to start investing.
Step 3: Decide on T-Bill Details
With your account funded, you can now decide on the specifics of the Treasury bills you want to purchase. Consider the following details:
Maturity Date: Choose the maturity date that aligns with your financial goals. T-bills have various maturities, such as 4 weeks, 13 weeks, 26 weeks, and 52 weeks. Shorter-term bills offer quicker returns, while longer-term bills provide more extended investment periods.
Purchase Amount: Decide on the amount you wish to invest in Treasury bills. The minimum investment amount typically starts at $100, making it accessible to a wide range of investors.
Bidding or Non-Competitive Tender: There are two ways to buy Treasury bills: through competitive bidding or non-competitive tender. In competitive bidding, you specify the discount rate you are willing to accept, whereas non-competitive tender allows you to purchase T-bills at the average discount rate of all accepted bids.
Step 4: Place Your Order
Once you have chosen the T-bill details, it's time to place your order. Log in to your TreasuryDirect account and follow the instructions to purchase the Treasury bills. Ensure that you double-check all the details before submitting your order to avoid any mistakes.
Step 5: Auction Process
If you opt for competitive bidding, your bid will be part of the auction process. Treasury bill auctions occur regularly, usually every week. During the auction, the U.S. Department of the Treasury accepts bids from various investors, including individuals, institutions, and foreign governments.
The Treasury sets a maximum amount of Treasury bills to be sold during each auction. Once the auction concludes, the bids are sorted from the lowest to the highest discount rates. The bids with the lowest rates are filled first until the maximum amount is reached. The highest accepted discount rate then becomes the "stop-out" rate for the auction, and all bids at or below this rate are filled.
If you opt for non-competitive tender, your order will be automatically filled at the average discount rate of all the accepted bids. This means you will receive the Treasury bills at the same rate as institutional investors and other participants in the competitive bidding process.
Step 6: Payment and Settlement
After the auction, if your bid is successful, the Treasury bills will be credited to your TreasuryDirect account. On the settlement date, the purchase amount will be deducted from your linked bank account. Conversely, if you placed a non-competitive bid, the purchase amount will be deducted from your account on the auction settlement date.
Step 7: Monitor Your Investment
Congratulations, you are now a Treasury bill investor! It's essential to keep track of your investments and their maturity dates. TreasuryDirect provides online access to view your holdings and account activity. Additionally, the platform offers notifications and reminders to help you manage your investments effectively.
Considerations for Investors
Before you rush to invest in Treasury bills, consider the following factors to maximize the benefits of your investment:
Diversification: While T-bills are low-risk investments, it's crucial not to put all your funds into a single asset class. Diversify your portfolio with a mix of different assets to spread risk and enhance potential returns.
Financial Goals: Determine your financial objectives for investing in T-bills. Whether it's to save for a specific goal, create an emergency fund, or complement your retirement strategy, align your investments accordingly.
Interest Income and Taxes: Interest earned from Treasury bills is subject to federal income tax but exempt from state and local taxes. Understand the tax implications of your investment to make informed decisions.
Reinvestment: As your Treasury bills mature, you have the option to reinvest the proceeds into new T-bills or other investments. Consider the prevailing economic conditions and your financial goals when deciding whether to reinvest or cash out.
Conclusion
Investing in Treasury bills is a prudent choice for those seeking a safe and stable place to park their funds. By understanding the fundamentals and following the step-by-step guide provided in this article, you are well-equipped to embark on your Treasury bill investment journey.
Remember to carefully assess your financial goals, risk tolerance, and other investment options before committing to Treasury bills. By diversifying your portfolio and maintaining a long-term perspective, you can achieve financial security and build wealth over time.
In summary, Treasury bills offer a secure and convenient way to grow your money with minimal risk. Take advantage of the benefits they offer and invest wisely to secure your financial future. Happy investing!